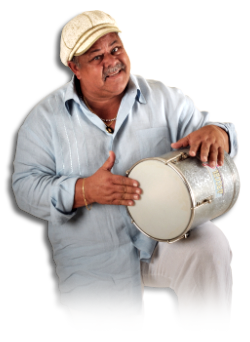 Jorge Alabê teaches pagode drum and song classes and samba percussion classes regularly with his samba group, Grupo Samba Rio, from his home base in Oakland, California.

Current classes (contact to confirm schedule)
Pagode percussion & song classes
Saturdays in north Oakland, CA
Learn to play pagode percussion technique plus ensemble playing with songs. Students of all levels are welcome; bring drums if you have them; some instruments available to share during class. Pagode drums include pandeiro, tan tan, reco-reco, repique de mão, repique de anel, surdo.
$25/class; discount available for 4-class series, $80.
Samba bateria classes
Sundays 5:30 to 7:30 at FICA studio, 2513 Magnolia Street, in west Oakland
Bateria ensemble and technique class for all levels.
$20/class; 4-class card, $70.
[Class series geared to beginners scheduled periodically; contact for update.]
Surdo, caixa, repinique, tamborim, chocalho; bring drums if you have them (limited number available to borrow during class)
For more information about samba classes or to be put on the Grupo Samba Rio email list for updates, contact Deborah at dlcogan@earthlink.net or 510-601-7244 (note that class schedule varies during the summer; call or email to confirm)
Special Workshops
Songs of the Orixas
Orixa song classes, scheduled periodically,
in Oakland, CA
Study songs of the Orixas with a master of Brazilian Candomble tradition. Both familiar and less-known songs are covered; experienced students as well as new students welcome. Materials provided, and audio recording encouraged.

For current schedule or other information, contact
dlcogan@earthlink.net
or 510-601-7244
Orixa Dance Workshops
Scheduled periodically in north Oakland, CA; contact for current schedule

Authentic dance movements from the Afro-Brazilian tradition of Candomble, showing the fundamental connection between rhythm and song, accompanied by live drums.


Atabaque Drum series: The Rhythms of Candomble
Beginning and intermediate level classes covering drum rhythms for the orixas in the candomble tradition (contact for current schedule).

Learn authentic Afro-Brazilian rhythms from one of the great masters of this tradition. Special small class; advance registration for each 4-class series (no drop-ins). Class held in north Oakland, CA. For more information, contact dlcogan@earthlink.net